Freshwalks: North Rigton to Almscliff Crag
October 22
@
10:00 am
–
3:00 pm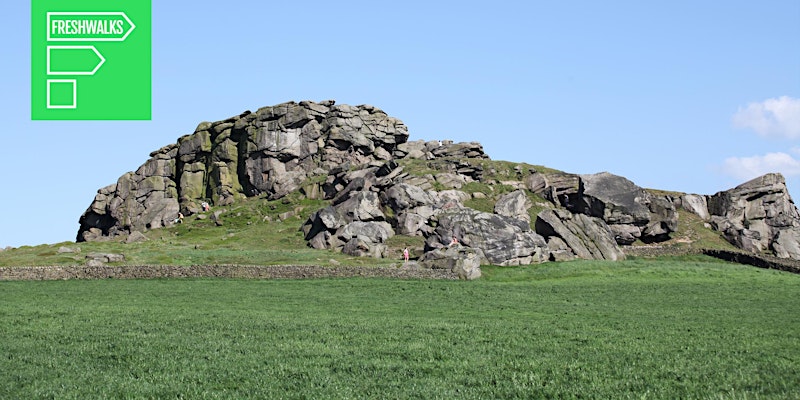 A circular walk to this large outcrop of millstone grit which offers fine views across the Lower Wharfe Valley, just south of Harrogate.
Welcome to Freshwalks as we head to the Lower Wharfe Valley just outside Harrogate so the Yorkshire business community can take its networking safely on the move.
"Almscliffe Crag is a large outcrop of Millstone Grit which stands above the Lower Wharfe Valley to the south of Harrogate. Created by the erosion of softer surrounding stone the distinctive shape of Almscliffe Crag with a large groove running through the middle can be seen for miles around, and itself provides amazing views across the Wharfe Valley. Just half a mile from the pretty village of North Rigton with its charming pubs the crag adds a great feature to a walk." Visit Harrogate.
Tinkadventures delivers Freshwalks across Yorkshire.